20/21 Tottenham Hotspur Signed Shirt Giveaway Competition Terms & Conditions
Competition Terms & Conditions
Promoter: O.R.S Hydration (Clinova Ltd), 2 Sycamore Street, London, EC1Y 0SF, United Kingdom
Promotion:  O.R.S Hydration x THFC Signed Shirt Giveaway Competition as detailed herein
By submitting your entry to this Promotion free prize draw, you agree to be bound by these Terms and Conditions. Entry instructions form part of these Terms and Conditions. Entries submitted with incomplete information shall be deemed invalid entries.
How to enter:
Confirm your email address
Order 1 O.R.S Hydration Welcome Pack.
Eligibility:
This Promotion is open to residents of England, Scotland, Northern Ireland and Wales aged 18 or over. Employees and immediate family members of Clinova Limited and/or its affiliates its agents or anyone professionally connected to this Promotion are not permitted to enter.
Only one entry per entrant.
Promotional Period
The promotional period opens on 07/07/21 and closes at 23:59 GMT on 23/07/21. Entries received before or after this period will not be considered.
Prize:
There is a total of one prize, for one winner. The prize is 1x

20/21 Tottenham Hotspur Signed Shirt

.
Promoter will send the prize to the winner at Promoter's expense. However, any costs and expenses after postage (including but not limited to re-delivery in case the initial delivery slot is missed, travel to collect the item from a local depot or the like, or any return for failed delivery for any reason), will be at the winner's expense.
The prize is not refundable and cannot be exchanged. Prizes are not to be resold.
Winner Selection & Notification:
The winner will be chosen at random from eligible entries by 10:00 BST 26/07/21 at the latest. The prize is non-transferrable and will only be issued to the winners (the person who entered the Promotion or is listed as the lead contact at the time of entry).
The winners will be notified via email and will need to provide 1 x postal address to receive the prize. The winner will be provided with details of where to send a valid postal address at the time of being notified that they have won. The winner will have 48 hours to claim their prize (by providing a valid postal address privately as instructed, once they have been notified) before a new winner is randomly selected from the remaining eligible entries. Winner agrees and consents that it will provide a valid delivery address to Promoter and/or Promoter's agent who is acting on behalf of Promoter in connection with this Promotion.
The Promoter will not be responsible under any circumstances for the winner not receiving their prize once the winner is announced or the prize is sent via post.
General:
12. In the event of circumstances outside the reasonable control of the Promoter, or otherwise where fraud, abuse, and/or an error (human or computer) affects or could affect the proper operation of this Promotion, and where circumstances make this unavoidable, the Promoter reserves the right to cancel, amend, terminate or temporarily suspend this Promotion at any time with no liability to any entrant or any third party. Promoter will always endeavour to minimize the effect to participants in order to avoid disappointment.
13. The Promotion is not sponsored, endorsed or administered by, or made in association with Facebook, Twitter or Instagram.
14. The Promoter reserves the right to refuse to award the prize and/or refuse further participation in the Promotion and disqualify the participant if there are reasonable grounds to believe that there has been a breach of these Terms and Conditions by an entrant. The Promoter may, at its sole discretion, invalidate the relevant entry and disqualify the entrant from the Promotion, irrespective of the stage in the Promotion reached.
15. No cash or other alternative prize will be provided in whole or in part, except that in the event of circumstances outside of its control, the promoter reserves the right to substitute a similar prize of equal or greater value.
16. The Promoter reserves the right to verify all entries including but not limited to asking for address and identity details (which must be provided within 48 hours of any such request if the entrant wishes to participate) and to refuse to award a prize or withdraw prize entitlement and/or refuse further participation in the Promotion and disqualify the participant where there are reasonable grounds to believe there has been a breach of these Terms and Conditions or any instructions forming part of this Promotion's entry requirements or otherwise where a participant has gained unfair advantage in participating in the Promotion or won using fraudulent means.
17. If, for any reason, any aspect of the Promotion does not function correctly, whether by means of infection by computer virus, network failure, bugs, tampering, unauthorised intervention, fraud, technical failures or any cause beyond the control of the Promoter that corrupts or affects the administration, integrity or fairness of the Promotion, then the Promoter may at its sole discretion cancel, modify or suspend the Promotion and/or invalidate the affected entry.
18. The Promoter and its associated agencies and companies accept no liability for any loss, expense or damage which is suffered or sustained (whether or not arising from any person's negligence) in connection with the Promotion other than such liability that cannot be excluded by law.
19. The Promoter's decision in all matters relating to the Promotion is final and binding.
20. If any of these clauses should be determined to be illegal, invalid or otherwise unenforceable then it shall be severed and deleted from these Terms and Conditions and the remaining clauses shall survive and remain in full force and effect.
21. These Terms and Conditions and any matter arising out of or in connection with the Promotion shall be governed by the laws of England and Wales and the Courts of England and Wales will have exclusive jurisdiction to determine any dispute.
Data protection:
28. The address information that winners provide to enable delivery of the prize will only be used for the purpose of facilitating the Promotion and will be hosted on an encrypted server/document and will be deleted once the prize has been sent to the address provided. For the Promoter's Privacy Policy, visit 
https://www.orshydration.com/pages/privacy-policy/
By participating in the Promotion, you agree to the use of your personal data as described.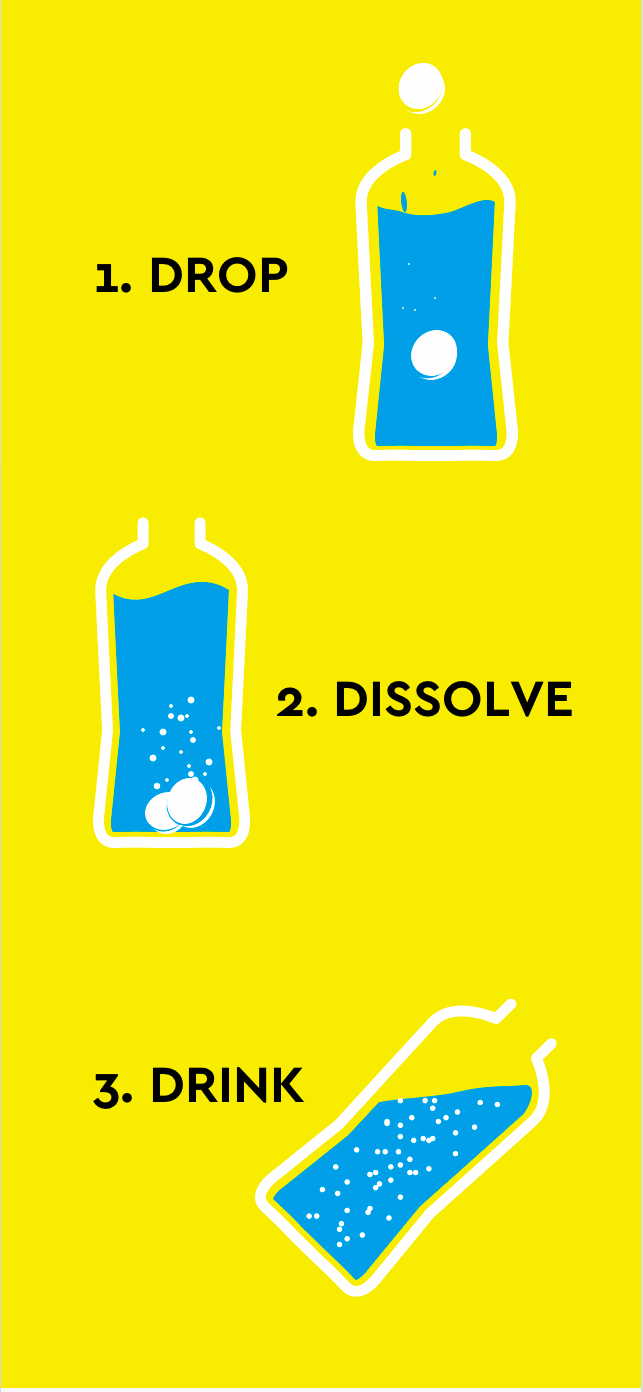 Want To try O.R.S For Free?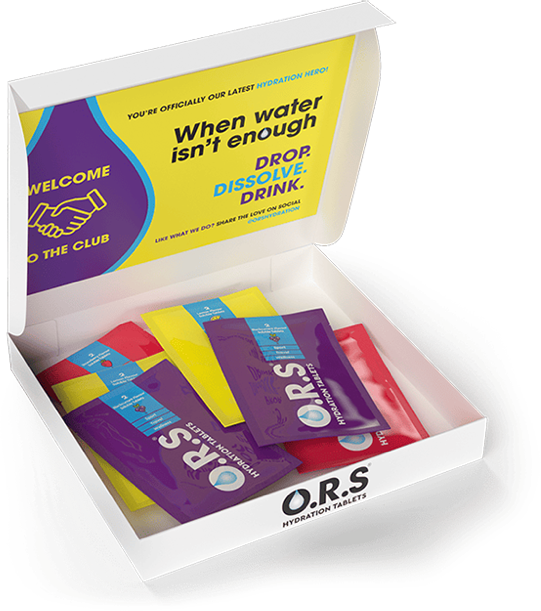 O.R.S Hydration Welcome Pack
O.R.S Blackcurrant Sachet (2 tablets)
O.R.S Lemon Sachet (2 tablets)
O.R.S Strawberry Sachet (2 tablets)
O.R.S Sport Orange Sachet (2 tablets)
O.R.S Sport Mixed Berry Sachet (2 tablets)
TRY O.R.S FOR FREE