London Marathon Hydration Heroes | August Update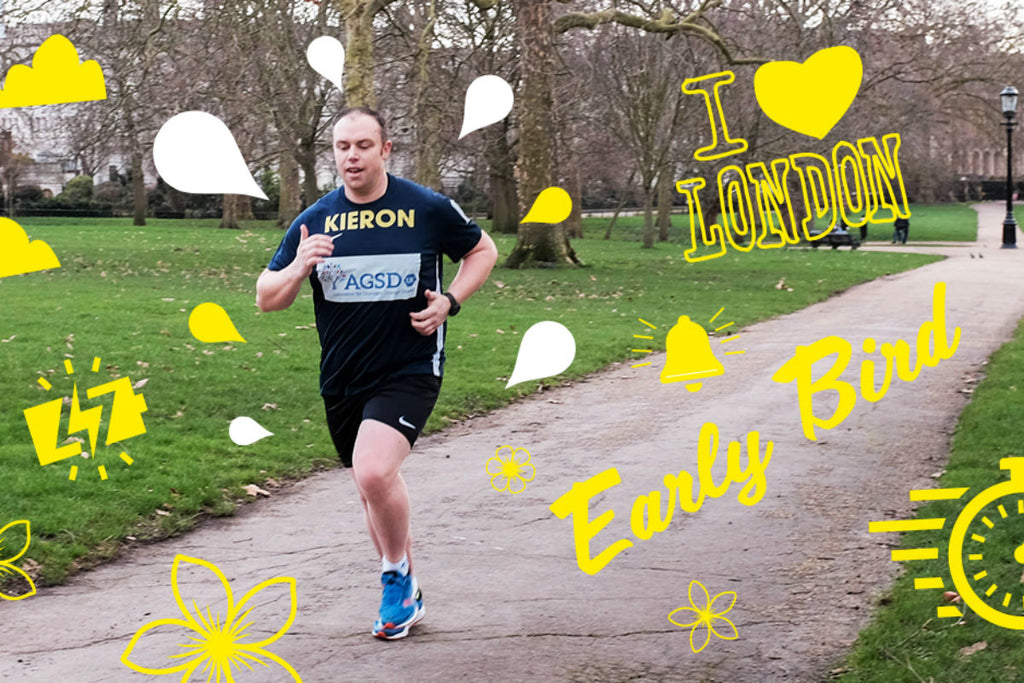 Earlier this month it was finally confirmed that the 2020 London Marathon race will be open to elite athletes only.
To mitigate that disappointment, organisers are encouraging the other 40,000 entrants to take part in a 'virtual race' on 4 October, logging the 26.2 miles on a specially created app. They'll also get to tackle the capital in either October 2021 or April 2022.
After a roller coaster few months, we caught up with Kieron, Ashley and Sophie to get their reaction to the latest development.
It's been a while since we last chatted; how was the lockdown period for you?
Kieron: It's been fairly challenging for us because of my partner's condition. We adapted quite quick but it was a big change in a short space of time. Like everyone else, you sort of get into a system and routine and it became a lot easier. With the running, I wouldn't go out for more than an hour and that would be a 10K for me. There was no time limit on exercising from the government but I wanted to be careful; obviously, with the NHS under pressure, the last thing you want is to do yourself an injury and be in hospital! I was mostly just running to keep up the fitness. I've upped the distance since we came out of lockdown and now I've got the target of the 'virtual' London Marathon on 4 October, which is absolutely brilliant.
Ashley: Everything is grand, we've moved house during the lockdown, believe it or not. It's been a crazy few months for us. The last couple of months we've spent unpacking boxes, sorting out the garden and everything like that. We're settled now though so it's all worth it.
Sophie: I've been running four to five times a week. I've maybe not been covering the distance I should be but I don't think I'll be racing the distance on 4 October, so that's not a problem. It's a shame this year's race isn't happening as planned, but it's just one of those things.
What did you make of the news when it was confirmed that the London Marathon would be for elite runners only?
Kieron: We all knew it was going to go. I'm not sure the organisers handled the communications brilliantly, I know a lot people in the running Facebook groups I'm a part of that got very down with the not knowing if it was on or off. We were all left in limbo about it. My big fear was that they'd let us run it 'virtually' and then be done with it. Since that announcement last week, everyone who is involved in the marathon has had one big lift. It's fantastic to see. Now that everyone has something to focus on we can do our bit to help all the charities that have been hit by Covid-19. Everyone is going to make the best out of a bad situation.
Ashley: I wasn't surprised, to be honest. I'd set myself up for that. Obviously, when the official news comes out, it does bring it home that that's the reality. I was prepared for it, I just couldn't see how they could go ahead with a mass participation race. The biggest shock from the announcement was that the 2021 race would run in October and not April, as usual.
Sophie: It was quite expected. I'd already lost the Berlin and Chicago marathons so in a weird way, it was a relief. It's been a triple whammy. In my heart of hearts, I knew they were going to call the race off so I stopped doing the target distances in training.
What are your plans for the 'virtual' race?
Kieron: I'm doing it on my own. I'm running from Westcliff-on-Sea, which is basically Southend, 19 miles away from where I live in Chelmsford. I'm going to start the run from a memorial bench dedicated to my nan, who we lost 10 years ago, and I'll also lay some flowers at her crematorium which I've included on the route. She basically brought me up so I wanted to pay a little tribute. My partner and friends will be in a following car to make sure I don't get into any difficulties and have access to water. I've also mapped out more friends on the route because I know a lot of people around the area. It's quite difficult when you've got to work out the exact 26.2 mile distance! You don't appreciate how much planning goes into these events. Hopefully, it'll be a good day.
Ashley: I'm planning to run the full distance on 4 October with my partner joining me for half of it. She wants to use it as a training run, as we're both due to run the Coventry Half Marathon on 1st November. That's the plan, whether it comes off or not, we'll see. We trained a couple of times of times, pre-lockdown, at a place out Daventry way called Draycote Water. It's a reservoir and each lap of it is about five miles. We've worked out I'll do five and a half laps. I'll do a quick lap to start, my partner will join for three and then I'll finish the rest on my own. It'll be quite a scenic run. It won't be a quick run, I'm going to use for training purposes. I'm not going to be anywhere near where I had originally wanted to be. I've backed off the training during the summer. In some ways it's just as well the October race proper is off as ramping up the training would have been hard; let's just say, I've enjoyed the summer.
Sophie: I'll be running the 'virtual' race with my club mates, we've planned a route. We live in quite a hilly area so we're having to find an area nearby that is flat. We're going to do five laps of a circuit and then finish at our club. We'll have little aid stations along the way. I'm lucky to have people to run with, we're just going to plod along. I think there will be four of us together plus others running at different paces.
Obviously waiting another 14 months for London is a long time, what happens next?
Kieron: My big fear was that they'd only let us run it as a 'virtual' race. That would have been a big blow given it's my first attempt at this and I've been training so long. Thankfully, we can choose to run one of the next three marathons. I'm going for the one in April 2022. It's not so much that I need a break, it's more the next one will be in October 2021 and training during the summer isn't for me. I'm really struggling with it…even with O.R.S helping me! Also, with my partner being so high-risk, it also gives time for everything to settle down and hopefully by then we'll be back to some sort of normality.
Ashley: Both the organisers of the London Marathon and the charity I'm running for, St Basil's, have given us the option of picking a race to run. I've chosen to do the race in April 2022. I don't want to say I've wasted this summer, there's been no cycle racing either due to Covid-19, but next year, if any cycle racing does go ahead, I don't want to miss another season. For myself, training January, February, March will suit me better than in the summer. I was enjoying the original lead up to what should have been a race this April.
Sophie: Unlike the others, because I have a club ballot place, I only have the option of running in 2021 or 2022. I'm going to do 2022 when I'll also do Berlin and Chicago, so it'll be back to training for three marathons in three weeks.
__
Best of luck to Kieron, Ashley and Sophie on 4 October. We look forward to catching up once they've finished!